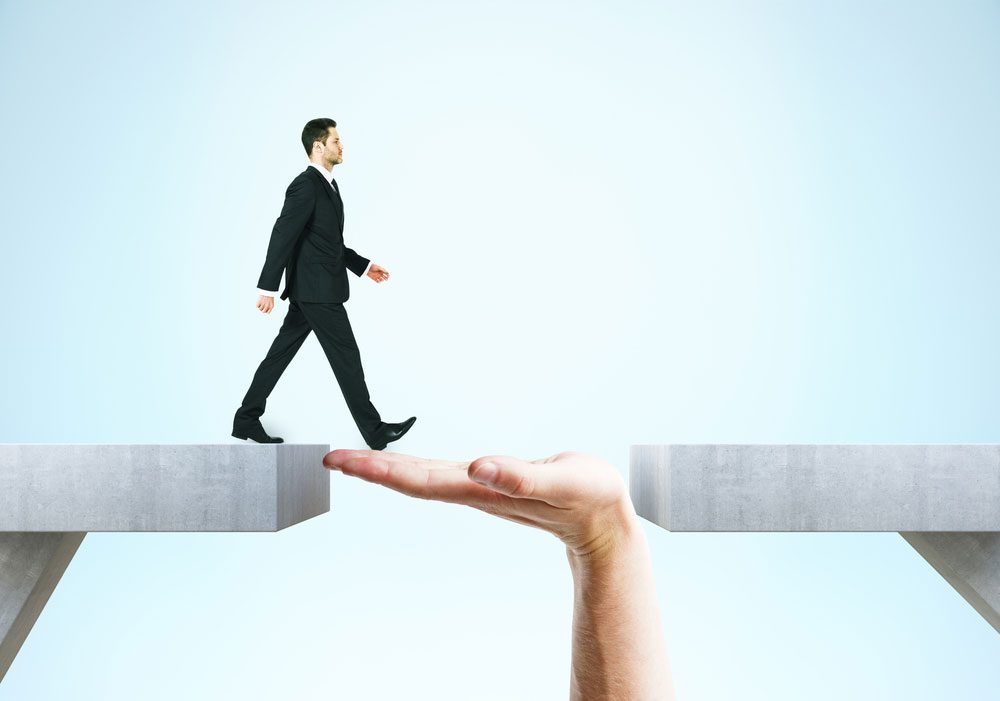 When a major new Department of Defense (DoD) program is being bid, defense firms traditionally form capture-focused teams to better understand requirements, assess competitors and ultimately prepare a winning bid. But, when most of the capture team departs to support another pursuit, they often take with them key insights into program opportunities for cost reduction or performance improvement. To better bridge the gap between the capture team, which is incentivized to win, and the execution team, which is incentivized to complete scope on time and within budget, there is a need for strategic risk management that begins in capture and continues seamlessly into execution.
We all know a story about a winning bidder stumbling after an award. Most sound like the following: A company has its eye on an upcoming DoD opportunity and brings together a capture support "A-team," often reaching outside to experienced capture professionals to help craft the perfect proposal. The capture team goes through the paces of multiple color team workshops, strategy reviews and Price-To-Win exercises. After months or even years of work, the team comes out on top, wins the competition and locks in a growing revenue base to drive financials for the next 10 years. Time to celebrate!
After the celebration, the majority of the capture team moves on to their next pursuit and it's time for a new team to execute the contract. They and their subcontractors have more than enough experience to deliver on the requirements. However, they often encounter a few surprises. They might be missing some engineering changes from the final proposal revision, or the 5-10% of cost that the capture team decided to underbid to win the opportunity, or some risk mitigations that were assumed, and/or some critical insight on the customer dynamics. All of these factors were identified by the capture team during the bid process but not fully relayed to the execution team, resulting in a rough start to the program. The "honeymoon" ends early, targets are missed and the customer is frustrated. These issues ripple throughout the program, hurt customer confidence and are difficult to overcome.
Our hypothetical example brings to mind several high-profile programs that have come into focus in Congress and the press for their deviance from expected delivery schedules, cost overruns and technical challenges. For example, Boeing underbid EADS North America by more than 10% to win the US Air Force's KC-46A tanker program. It went on to grapple with high-profile software, wiring and refueling hardware issues, eventually running out of slack in its schedule, performing work out-of-sequence to attempt to catch up, and incurring more than $1.5bn in write-offs. In another example, Lockheed Martin won the US Navy's dual down-select to build a modular version of the Littoral Combat Ship. As Lockheed worked on delivering the third ship, the US Navy issued a stop-work order due to cost overruns that partially resulted from increasing material costs and manufacturing errors.​
We see so many examples of execution shortcomings after long bid cycles because capture teams are incentivized only on the win. They use "tools-to-win" instead of "tools-to-execute." Traditional capture support, should-cost and Price-To-Win methodologies focus only on capture, but don't help the team to execute properly. With the risk pendulum swinging back to contractors and defense budgets tight, this can't continue.
That's where strategic risk management is needed. While we have developed proprietary tools for this, the fundamentals are about systematically surfacing risks in capture, conveying all of them explicitly to execution and tracking and updating them dynamically going forward. On large and high risk programs we find it helpful to use dynamic program modeling to simulate outcomes and test sensitivity of risks and the effectiveness of different mitigation options, but the same concepts can be used regardless of the tool.
An example of the difference it can make can be seen when one of our clients suffered a major cost and schedule overrun (over a year and hundreds of millions of dollars) on a large air and ground defense project. We were brought in to assess the issues, evaluate different mitigation options and help both recovery and customer negotiations. In the midst of this, we tracked down the capture team leader, and found that many of the biggest issues were not surprises to him. He expected the execution team to manage through the issues, but admitted the handoff wasn't great. Executive embarrassment was high, and frustration even higher. This could not happen again.
On the client's next program in that area, we helped form a bridge from capture to execution, including using the same tool for strategic risk analysis in capture that was carried through to execution. While there were a lot of factors at play (including executives who needed to ensure this program succeeded), they cited the early identification and continuous monitoring of strategic risks—with an ability to rapidly reprioritize risks and test mitigation effectiveness—as a key part of the solution.
The bottom line: however you do it, you cannot afford a poor handoff from capture to execution. Just as winning every capture demands your best, so does winning the execution. In an environment with margins under constant pressure, dropping the handoff is a mistake you cannot afford to make again.